DISCOGRAPHY
Music@Menlo LIVE 2021: Gather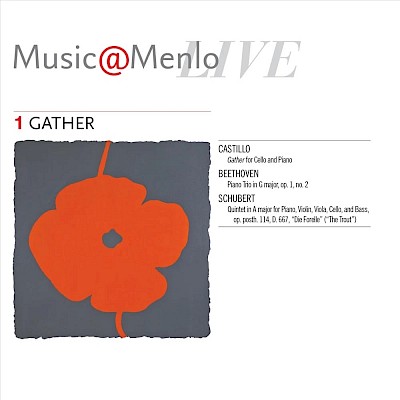 Featuring Patrick Castillo's Gather.
David Finckel, cello; Wu Han, piano
Music@Menlo LIVE
US release date: 1 Apr 2022
The 2021 edition of Music@Menlo LIVE, titled Gather, celebrates the joy of coming together around a shared love of live music, after an immensely challenging year for the arts when concert halls largely fell silent. Each disc explores pinnacles of the chamber music art form, including both masterworks and tantalizing discoveries. This collection of recordings also celebrates the opening of the Spieker Center for the Arts, Music@Menlo's new home.